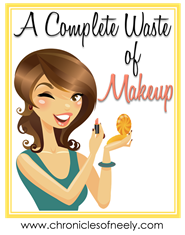 Today I am linking up with Neely.
A little about me...
My name is Lauren I am 30 and I live in a small town in Virginia.
I am slightly obsessed with Makeup (normally I do Makeup Monday). I am truly a homebody I would rather be there than anywhere. I love to read (more so than watching TV)

A few things I just can't / won't live without
Diet Mt. Dew - seriously
Makeup
My Nook / Books
Wen - it is a miracle in a bottle
Potatoes - keep the cake just give me a baked potato!
Yoga Pants - I am a creature of comfort
Country Music


The Family

I have been married to Bryan for 7 years now. We are a family of furbabies we have 1 dog BoBo and 2 cats Toby & Sophie.
I have 2 amazing sisters who are also my best friends (along with my Mom) Lindsey who you can check out HERE and Leslie.
The 3 L's
Mama & McKayla
I have two beautiful nieces and one amazing little nephew.

Regan

Mason

McKayla

Daddy
You can find me on Pinterest & Twitter