Happy Monday today I want to tell you all about something that I can't live without... it is the best stuff I have EVER tried and has made all the difference in the world in my hair... the miracle called WEN. I saw it on TV years ago and wanted to try it but never did and I did not want anything that would charge my card every month. So in March of 2010 I saw it on QVC and finally got it. My hair has always been a nightmare! Well after the first time I used it I was hooked. Not only could I see and feel a difference people would comment on how it looked and could tell I was doing something different.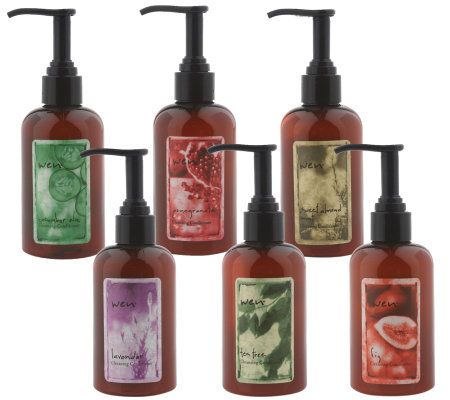 These are the cleansing conditioners
Tea Tree- medium - course hair great for dry & sensitive scalps
Fig- this is for medium to course - wavy/ curly hair it works miracles on dry hair (this is one of my favorites)
Sweet Almond Mint- Is the original and universal and can be used on all hair types.
Lavender- is for all hair types (this one smells amazing!)
Cucumber Aloe- fine to medium hair
Pomegranate- This is the newest universal (which is currently what I am using)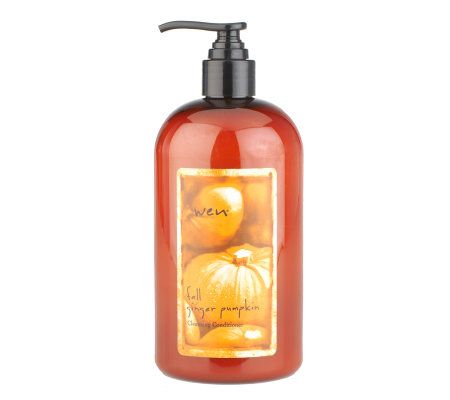 This is the Fall Ginger Pumpkin which is new and should be at my house hopefully sometime this week.
Everybody should try this. The only time shampoo touches my head is when I get it cut and colored and you can see the difference and I can definitely feel it. Honestly I can't get home fast enough to use my Wen.
Before I used shampoo, conditioner (which I changed every week), deep conditioning treatments, styling products, straigtening sprays and so on. If I wanted to "fix" my hair to dry and straigten it took over an hour. If I would dry my hair it would have to be straigtened or curled because it was so frizzy. Not anymore I can dry it and go. I also had to wash my hair every single day now I don't have to you don't need to.
This is one thing I will never give up because nobody else out there has ever made a product like this it is a one of a kind miracle in a bottle. To see for yourself how amazing it is you can get it from
Chaz Dean Studio
or
QVC