I have not done Makeup Monday for a few weeks. Things have been crazy busy lately.
Today I'm gonna share my current must have things:
1.
Clarisonic
with
Purity
- This is and always will be a must! It does not matter what brand you use your face is still not getting clean like it should without the clarisonic! You can use whatever your "brand" is that you love clean your face. Go back over it with with clarisonic and you will be amazed. Also talked about
HERE
This product has made a huge difference in my skin I don't think this one can be replaced I use it before I put on any eye/moisturizer and so on then go on with normal routine. Here is the past Makeup Monday
Post
on this product.
3. Mac -
Fluidline
in blacktrack with
209 liner brush
this is the best liner I have EVER used. It goes on dark stays dark and lasts all day. I am a total eye person lots of mascara and the darkest black liner I can find (seriously the few times I have left the house without liner everybody asked if I was okay because I didn't look like i felt good). My personal opinion the blacker the liner is the better. If you normally use a pencil and don't know about it this really is very easy to use. I always leaned toward the pencil because I thought it was easier but if you have the right brush it is just as easy.
sorry really bad pictures but you can see the liner is super dark
4. I can't ever get enough mascara some I have are definitely more than others but here are my 2 newest finds/ loves and one older one (to go along the 15 or so I already have lol) one is
Lancome Oscillation Powerbooster Mascara
gotta say very skeptical when it came in but I have loved it! It is a primer for lashes that separates and lengthens your natural lash before you put it on. I can really see a difference in the length before I put my mascara on. It also has a button on the side that vibrates so you can get all of your lashes.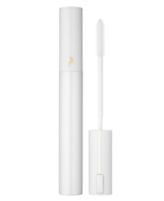 the other is Rimmel Scandalous Lashes I have to say this may be my favorite drug store brand mascara now! It really separates and lengthens. A must try and so cheap especially if you grab a coupon (I think I ended up getting it at Target for under $3 after coupons)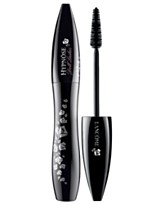 I love the brush, the way that it goes on and the overall look. It really accents the outer lashes.
What are some of your current favorites?