Happy Monday everyone hope you all had a great weekend. Today I 'm
going to talk about one of my favorite things (yes again) WEN.
My best friend... my gallon jug of Wen in Fig
I started using Wen in March 2010 I had seen it on TV for a long time
and always wanted to try it but never did... for a few reasons. I
would think to myself things like that never work like they claim and
I really didn't want to get locked into paying something monthly. Well
a little over 2 years ago I was flipping through the
channels and saw Wen on QVC and thought okay I'm gonna try it. BEST
DECISION EVER! The fist time I ordered I got the Sweet Almond Mint
which is a universal cleansing conditioner for ALL hair types.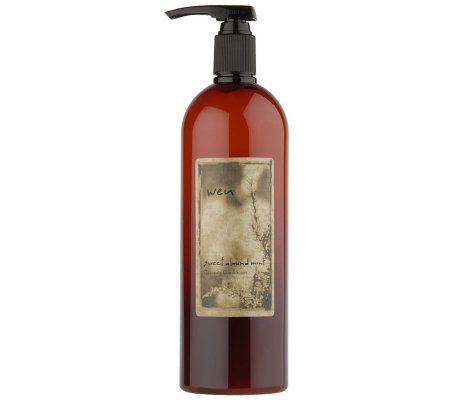 My hair... it is long, naturally wavy, dry, frizzy and an overall
mess. My normal routine consisted of shampoo, conditioner, leave in
conditioner, detangler, straightener then if I was actually fixing it
I would have to dry it then straighten it for it to be even halfway
presentable. Note when I said conditioner it was nothing to have 4 or
5 in the shower because I had to switch them out about every other
week some were cheaper brands some were expensive.
I no longer use any of the things above other than Wen a brush and my
dryer. Very rarely do I ever use a straightener (unless it is on my
bangs) and I don't need to. That one bottle replaced all the things
that I listed. When I first started using it was a drastic difference
not just to me other people noticed and commented on my hair and I
told everybody I knew WEN!!!
Somehow my stupid self ran out of it a few weeks back I thought I had
another bottle in the closet... nope. I had to use B's shampoo my hair
was TERRIBLE! Needless to say that will never ever happen again. So I
decided that I would show you the difference what just a few
weeks of shampoo does to you hair vs. ONE time using wen... yes
I still do need to trim since it has not been done in over 4
months.
BEFORE
AFTER
After one time it was softer, healthier and shinier. NO I did not
straighten it I used Wen a brush and a dryer that is all.
GIVEAWAY
Now on to the giveaway... this is my first one ever so of course I had to do this one since I love and adore it. I decided to give 1 lucky person a
16 oz. bottle of the universal cleansing conditioner in Pomegranate
!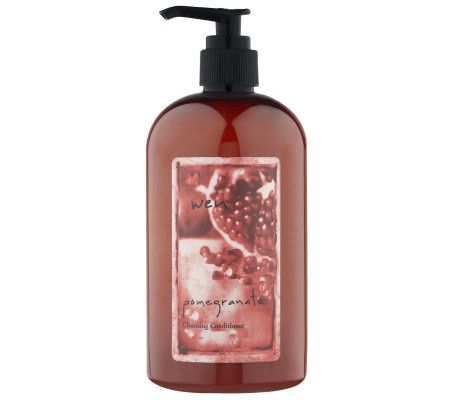 To enter
PLEASE leave a separate comment for each
1. Be a follower of Life with Lauren and leave a comment saying you want to be entered
Extra Entries
3. Tweet about the giveaway
See easy! Good luck and the winner will be announced next Monday!