We finally made it FRIDAY!!!! Thank you thank you thank you!
Many wonderful things have happened this week.
We found out Leslie is going to have a BOY! So excited. Will take any suggestions you have I grew up in a house full of girls:)
So excited to have Jenn at Munchkin Land designs doing a design for me thanks to my awesome sister Lindsey who surprised me yesterday with a gift card for no reason. So check back to see the magic!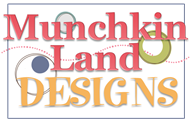 There are so many things on my "to do" list for the weekend so keep your fingers crossed I really have so much to get done! I will also be really missing Bryan who will be working all weekend out of town (again) sigh. Tear.
This week I also linked up to an amazing new post hosted by Amber at Brunch with Amber and Neely at A Complete Waste of Makeup. So you should really think about linking up next Thursday for Its OK. There were some great ones yesterday!
Hint Hint this is a good one! Lindsey (my sister) at Running Down a Dream will be doing a GIVEAWAY if she hits 300 followers by next Wednesday and she is only 9 away so if you have not checked it out you might want to!
What great things are you planning for your weekend? Be sure to check back tomorrow for Time to Eat for this weeks recipe!